Joint Mercia-ACCA Essential Practitioners' Conference
To assist practitioners all over Ireland to update their skills, we are delighted to offer our Regional Practitioners Conferences. The conference will provide an essential update for the practitioner in audit, accounting, tax and practice management.
Topics are as follows:
Topics are as follows:
Audit & Accounting:
Technical Update (Speaker – Aidan Clifford, ACCA Ireland)
Summary of all technical developments relevant to SMPs in the previous 12 months
ACCA news relevant to members in practice
Developments in audit and accounting in summary
Changes in Company and other Law
Anti-money laundering and reporting obligation changes
Other developments
This session serves as a summary of developments and a signpost to further information on the various changes. 
Aidan Clifford, Technical Director, ACCA Ireland provides an advisory service for members' of ACCA on accounting, auditing, ethical and company law as well as coordinating the ACCA Ireland responses to proposed legislative and regulatory changes.  Aidan also represents ACCA on a number of technical committees in areas such as anti-money laundering, reporting to ODCE and various audit related working groups. 
Practice Management:
Accountants - Are you optimising your marketing efforts? (Speaker – Mary Cloonan, Marketing Clever)
Topics to be discussed include:
Foundations of marketing in professional services
Understanding your audience
Elements to consider when building your marketing plan
Examples
Taxation:
Taxation Update for SMEs (Speaker – Julie Herlihy, Herlihy Tax Consulting)
Topics to be discussed include:
Succession planning for owner managers
Property issues
Corporation and income tax incentives and
Dealing with Revenue
Julie Herlihy of Herlihy Tax Consulting is an experienced tax practictioner who advises across a broad range of taxes.  Experienced speaker and author, she has represented Chartered Accountants Ireland on CCABI-tax and on a number of TALC committees with Revenue for over ten years.  Her client base ranges from legal and accountancy firms to large multinationals to owner managed firms. 
Accounting:
FRS 102 (1A) and FRS 105 – Common Issues for Small and Micro entities (Speaker – Kathryn Burns, Mercia Ireland)
As many firms are aware, small and micro-entities have different accounting treatments and disclosures. This session considers common issues arising from the adoption of FRS 102 (1A) and FRS 105 including the differences in accounting treatment and disclosure requirements. Content will include:
Differences in accounting treatment between FRS 102 (1A) and FRS 105
Filing issues and abridged accounts
Other disclosure issues and differences between FRS 102 (1A) and FRS 105 (including related parties etc)
Is micro-entity accounting useful?
Changing between small and micro-entity accounting
Recent and pending changes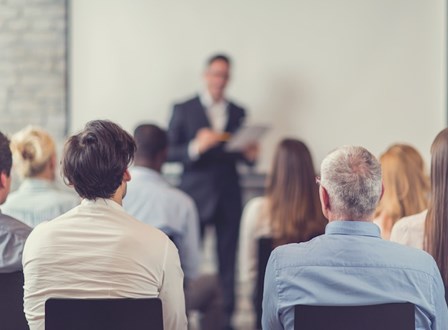 Purchase credits and save
Our training courses credits could provide a more flexible payment option. Call 0116 258 1200 to find out more or visit our credits page.