VAT Series for Finance Professionals
This series of online courses has been created with the finance professional in mind.
Module 1
The scope of VAT and how VAT works
The difference between supplies of goods and services
An introduction to the concept of 'deemed' supplies
What VAT is charged on, and what is zero rated, exempt or outside the scope of VAT
VAT registration and de-registration
VAT Groups
Basic requirements, conditions and benefits
Cross border VAT groups
Anti-avoidance legislation
Module 2
More on supply
Goods or services?-sometimes difficult to tell
Single and multiple
Deemed and self-supplies
Non supplies and Transfers of Going Concerns TOGCs
Valuation and artificial prices rules
Module 3
Tax Points-when to raise an invoice and what it should look like
Basic and actual tax points
Deposits and continuous supplies
Anti-avoidance accommodation tax points
Full VAT invoice requirements
Less detailed, pro-forma, self-billed invoices and authenticated receipts
Credit notes
Bad debt relief
Input tax
The criteria for correct claims
Blocked input tax and business entertainment
Module 4
Special Schemes
Cash accounting and flat rate
Margin scheme supplies
Retail schemes
Tour Operators Margin Scheme
Records & Administration
Completing the VAT return
How to deal with VAT assessments and VAT visits
Penalties and interest charges, and the error correction system
BMT Module 5
An introduction to international trade in goods
Place of supply of goods
Imports, exports and intra EU trade post Brexit
Triangulation and chain transactions
Module 6
International services-an introduction
General Rule
Exceptions to the General Rule
Special rule for Specified Supplies
The effective use and enjoyment shift
The Mini One Stop Shop (MOSS)
Recovering VAT charged in EU and non-EU countries
The Reverse charge
Module 7
Commercial property and the VAT option to tax
What the option is, what it covers, and how to take it properly
Disapplication and anti-avoidance measures
Module 8
Partial exemption
Basic principles
Change of intention and change of use
Standard and Special Methods
Annual adjustments
The VAT Capital Goods Scheme-basics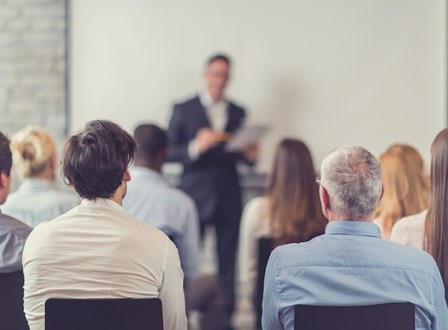 Price
The price for the series is £800 plus VAT per person
Flexible solutions
We offer a range of solutions to meet your training needs. To discuss your memberships or bespoke packages needs contact us on 0330 058 7141 or email us.