Courtroom Skills for Accountants (ROI)
Speaker - Susie Shine, Solicitor, La Touche Training
The witness box can be a lonely place – even for the most experienced accountant, and it is becoming a more frequent experience than many imagine.
The presentation will look at your role as witness, and whether you are called as an Expert or a Witness of Fact, there are key skills to work on, to excel when giving evidence.
This session will examine the theory, practice and procedure of giving evidence. Attendees will hear about tips for presenting evidence and how to handle cross examination.
---------------------------------------------
This webinar is part of the Republic of Ireland Conference Series 2. You can purchase this webinar for €55 per place (below) or book all webinars in Conference Series 2 for the discounted rate of €180 per place.
Conference Series 2 includes the following webinars: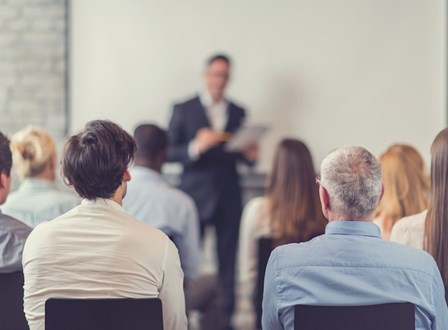 Purchase credits and save
Our training courses credits could provide a more flexible payment option. Call 0116 258 1200 to find out more or visit our credits page.