Why do presentations make us anxious? - They may not go to plan, we might lose our train of thought, the timings may be out, we may not come across as confident as we would like to.
There are many reasons, however, preparation is key! This course will give you tips on how to structure your presentation to ensure you have enough research and planning in place to ensure effective delivery, and how to positively deal with those inevitable nerves.
Content will include topics such as:
Preparation and planning
Drafting your ideas
Outlining and writing your presentation
Connecting with your audience.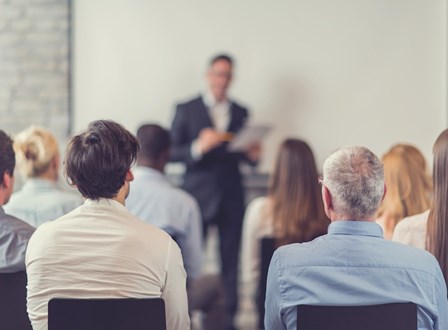 Flexible solutions
We offer a range of solutions to meet your training needs. To discuss your memberships or bespoke packages needs contact us on 0330 058 7141 or email us.