What do visitors look for on a website? - Infographic

With thousands of new websites being created everyday, engaging and retaining users is an ever growing challenge. The constant stream of new information, preferred viewing platforms changing, and attention spans dwindling it's more important than ever to have the right content on your website. The infographic below covers key areas that will likely increase user engagement on your website.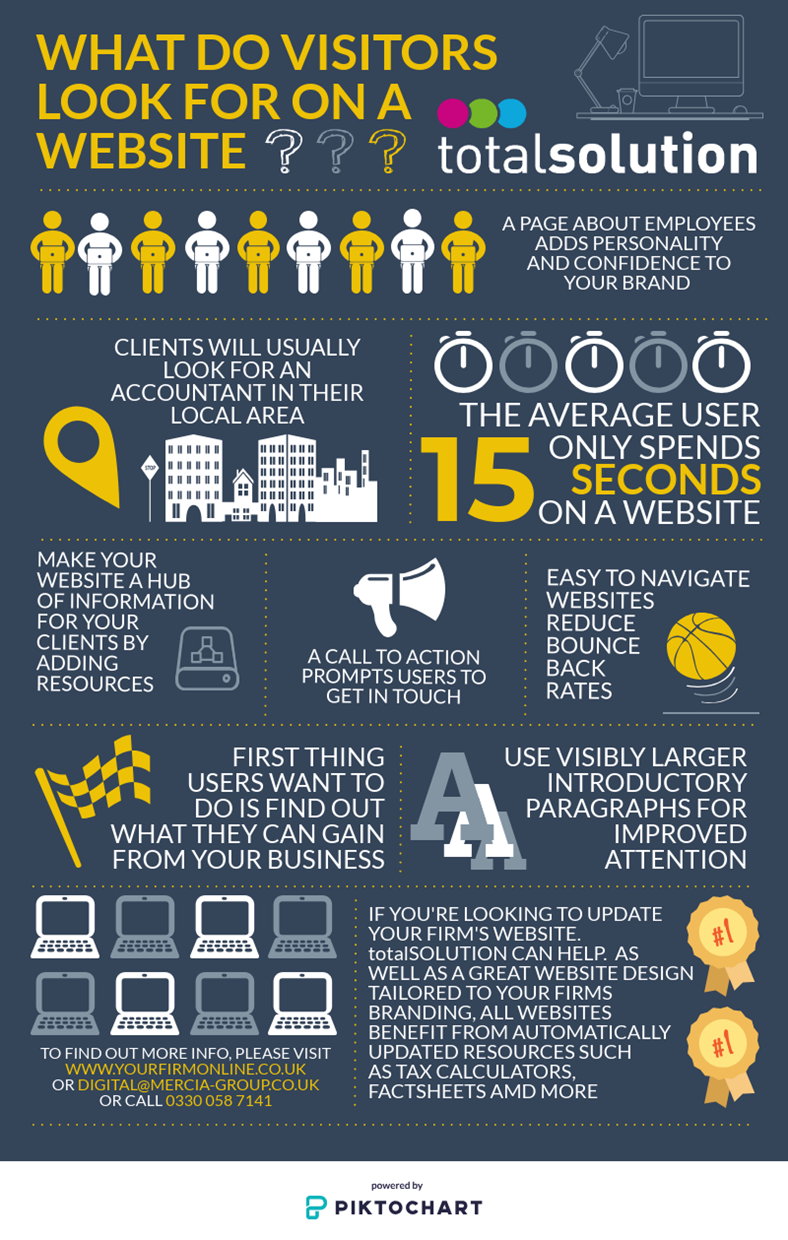 If you're looking to update your firm's website, totalSOLUTION can help. As well as a great website design tailored to your firms branding. All websites benefit from automatically updated resources such as tax calculators, factsheets and more. Email totalsolution@mercia-group.com or call 0330 058 7141 to learn more about how we can help today.