How To Maximise Your Professional and Personal Impact (ROI)
Speaker - Paul Davis, Managing Director, Davis Business Consultants
This session will address:
The three key dimensions that make for maximum professional impact, and which results in achieving more personal freedom, purpose and fulfillment
How higher confidence means more fees, more visibility, more growth. Understand the pillars to grow your confidence which you can implement
How to avoid stress, fear, meaninglessness and imposter syndrome.
---------------------------------------------
This webinar is part of the Republic of Ireland Conference Series 2. You can purchase this webinar for €55 per place (below) or book all webinars in Conference Series 2 for the discounted rate of €180 per place.
Conference Series 2 includes the following webinars: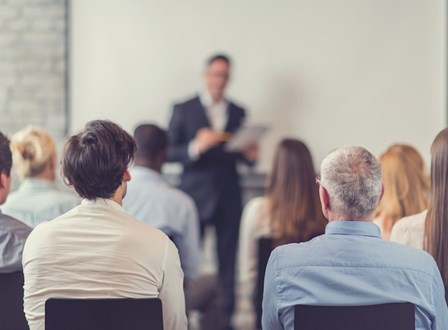 Purchase credits and save
Our training courses credits could provide a more flexible payment option. Call 0116 258 1200 to find out more or visit our credits page.