Improve audit risk assessment
Increase awareness of fraud risk
Understand the importance of quality control throughout the audit process
Audit some key balance sheet areas, including stock and creditors, more effectively
Highlight some common audit problems
Appreciate the possible consequences of a legal claim
Who should take the course
This course should be attended by all staff involved in auditing who need a refresher of the importance of carrying out an audit in compliance with auditing standards.
The relevance of the course will depend upon participants' practical experience. However, as a guideline, it will be suitable for those who have worked between 1-3 years in the profession and have been involved in a number of audits. More senior staff may find this a useful refresher.
Currently, the emphasis on many audit courses is how to improve the efficiency of the assignment. Whilst this is a legitimate objective, there is a danger that one fails, when the situation arises, to exercise sufficient rigour in applying the rules when conducting the audit.
This is especially important following the introduction of clarified ISA+s which further increased the focus on risk assessment and fraud risk.
Participants will revise the fundamental aspects of appropriate ISA+s and how to apply them in practice. The aim is to help all participants:
The course is based around an ICAEW video 'The Auditor At Risk' which although based on the previous audit regime clearly illustrates the impact that inadequate risk assessment can make on the audit firm. The course uses a mixture of lecture and discussions to explore the issues raised by the video case study.
In particular, there are discussions of the risks revealed in the case study and the failings of the audit team, and of the further responsibilities that clarified ISA+s would have introduced for the audit process.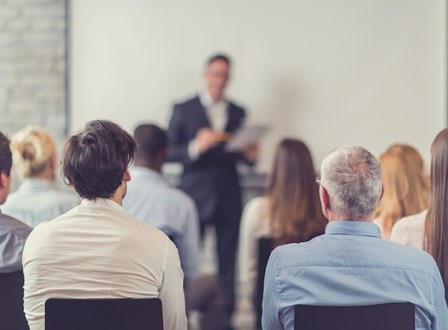 Flexible solutions
We offer a range of solutions to meet your training needs. To discuss your memberships or bespoke packages needs contact us on 0330 058 7141 or email us.