5 tips to improve your company's social media strategy

Due to its relatively recent introduction into the world, social media is often still thought of as an extension to existing marketing plans, or an after-thought with activity occurring only when there is a little free time.  Social media is a vital link to your contacts and enables you to communicate with them at any time of the day.  In order for you to embrace this powerful tool effectively, we have a few tips to consider when venturing out into the social media world.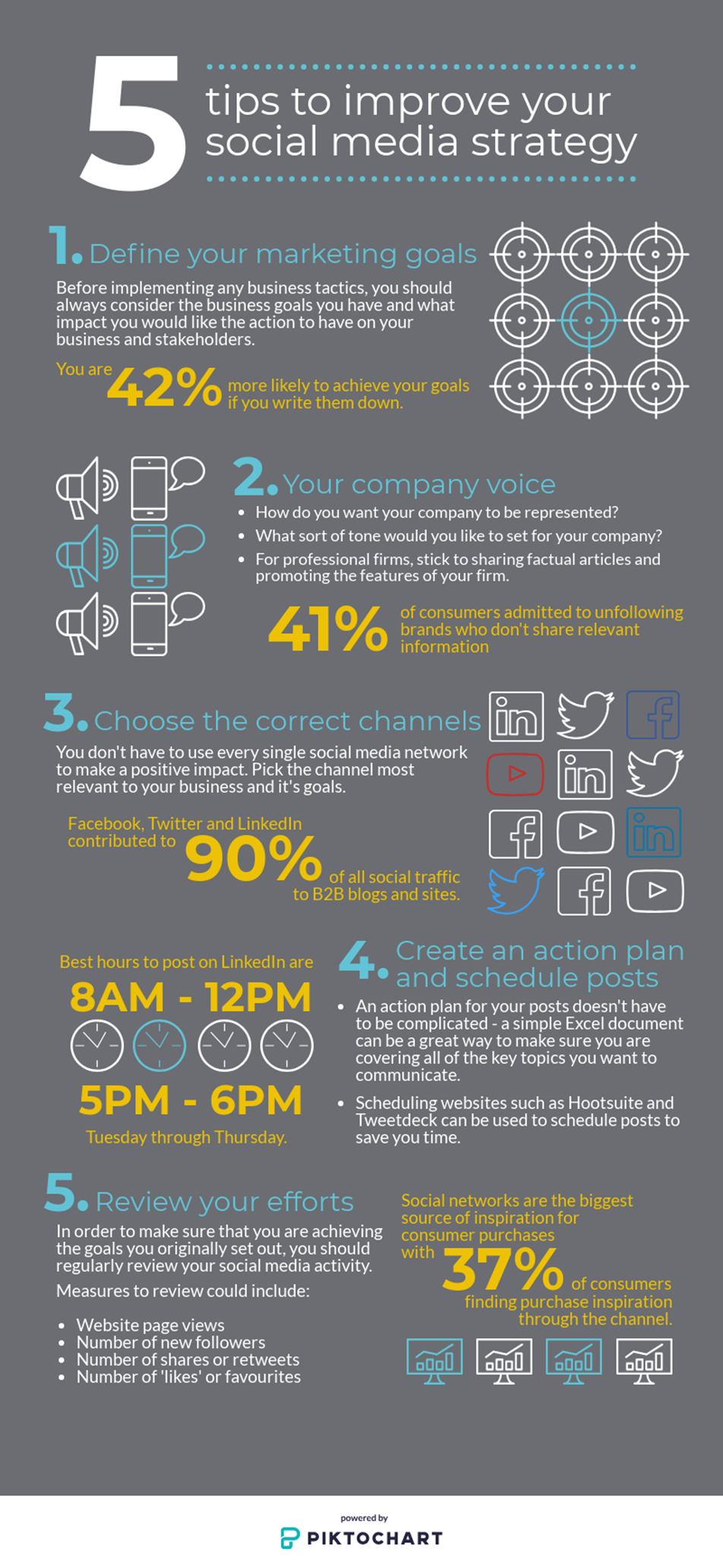 Start building your own social media strategy today. Whether you're just starting out in social media or already have some accounts up and running our team are here to help you get the most of your accounts and make social media work your firm. Email digital@mercia-group.co.uk or call 0330 058 7141 to learn more about how we can help today.